GYMNASTICS • DANCE • CHEER • NINJA
Siouxland Gymnastics Academy has been the area's premier fitness facility for children for over 40 years! Our 22,000 square foot building is dedicated solely to kids. We offer gymnastics, dance, cheer, and ninja programs.  Give us a call today and get your child started! 
Our programs help build strength, agility and coordination, plus they teach essential life skills such as self-confidence, organization and perseverance.
We believe that every child should have significant exposure to fitness programs. We want the time that your child spends at SGA to be the highlight of their week and the very best part of their day!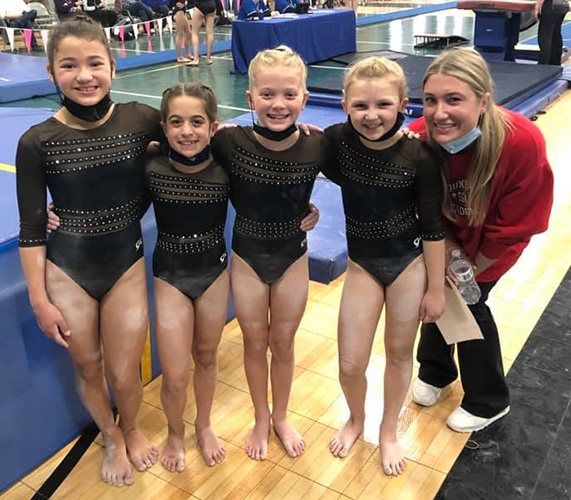 We offer gymnastics, cheer, dance and ninja classes for all ages. Gymnasts may start as soon as they can walk!  Our facility is amazing and we provide an awesome experience for children of all ages. Our coaches are outstanding and your kids will improve in strength, confidence, coordination and experiencing working as a team.


If you are interested in becoming part of the Siouxland Gymnastics Academy team, please contact us today. We are always looking for fun and energetic people to help children learn, grow, and have fun.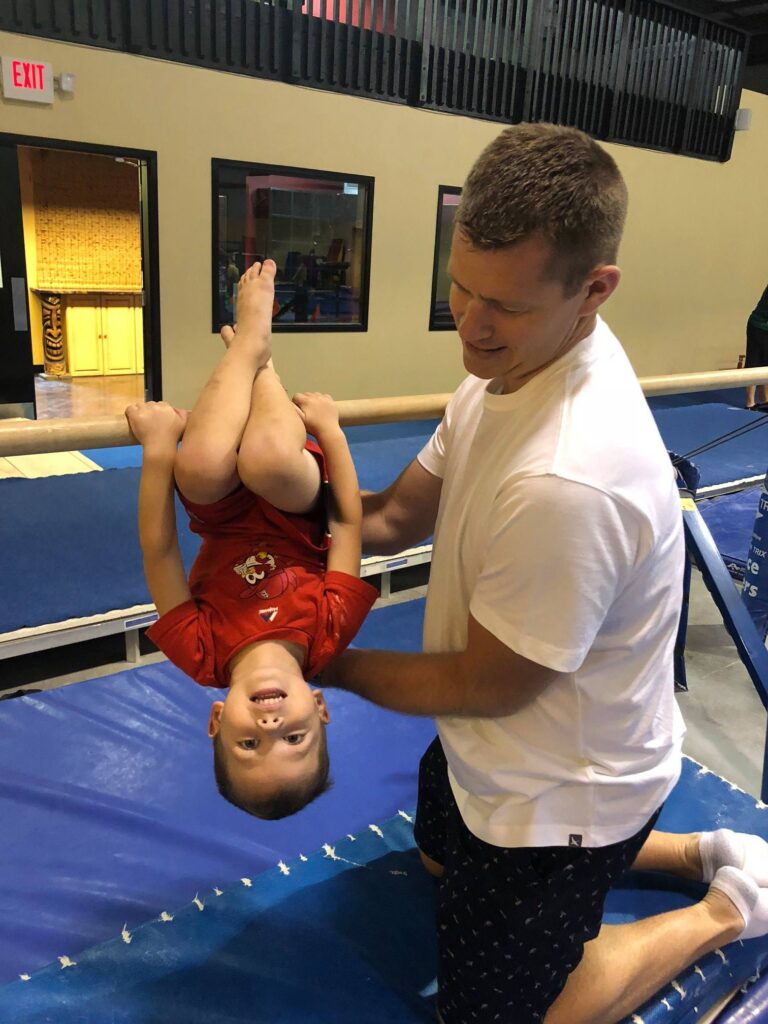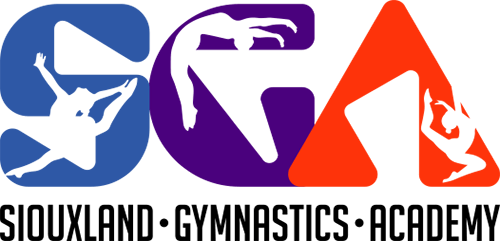 What People Have to Say .
My daughters have been here 5+ years now and it's done so much for their confidence and physical wellness. Great staff, clean facilities, can't say enough about this place.
Fun, fantastic place for kids!


Family Registration and Discounts   This annual fee remains the same regardless of the  number of immediate family members involved in gymnastics classes.  It is always due in September of each  year.  If classes are started sometime after September, your registration is pro-rated until the following fall.  In addition, only one gymnast in your family pays full price.  Tuition for additional children in our recreational program will be discounted.
Missed Classes    Although it is always best to attend your regularly scheduled class, we realize that from time to time it is impossible to do so.  In the event that you miss  your class, you will be issued a complimentary pass to our popular Fun Gym Friday or Jungle Fun.  Unfortunately we are unable to allow make-ups in another class due to safety restrictions.
Viewing and Punctuality Plea     We do not allow parents or visitors into the gym areas at any time.  We offer a "wall of  windows" in the lobby and a viewing mezzanine.   It is important for your child, as well as other group members, to arrive on time.  In addition it is necessary for parents to pick children up immediately following the conclusion of class.  We ask that children remain inside the building until their ride arrives.
Student To Teacher Ratio     One very important factor that sets our program  apart from most others is our strict adherence to our student to teacher ratios.  We allow no more than 6 children to 1 instructor for our "littlest people" and 8 to 1 for our older recreational  gymnasts.
Tuition     Tuition will be automatically billed to the account of your choice on the 1st day of each month.  This ensures an on-time payment and also guarantees your child's spot in class.  Tuition is the same EVERY month regardless of  the number of weeks of class.  While some months have 5 classes and we do not charge extra, we also do not pro-rate for a rare month with only 3 classes.   Tuition is not pro-rated for missed classes and no refunds will be issued for cancellations due to inclement weather.
On-going Registration     Once your child is enrolled at SGA she/he will be  enrolled until we are notified otherwise.   This means that all students enrolling in the school year schedule will remain enrolled through the end of May and summer students will be registered until the summer session ends in August.  Telling your child's teacher (rather than filling out the appropriate drop form at the front desk) is NOT considered proper notice.
Discontinuing Enrollment     If your child wishes to discontinue participation in class, you must personally complete an SGA withdrawal form at the front desk. Notification MUST BE RECEIVED by the 15th day of the month prior to the month in which your drop is intended. Failure to properly notify SGA will result in continued tuition charges. Tuition is due for the entire month in which a drop occurs and accounts will be charged accordingly.
Inclement Weather     If the Sioux City Public Schools dismiss early or  cancel due to snow or ice, gymnastics classes are generally cancelled as well.  If after-school activities are cancelled, we will cancel also. Late starts and early dismissals due to heat will not affect our classes.  Cancellations will be announced on local television stations, on our Facebook page and a message will be on our voice mail. Please call us if you are in doubt.